Quorum by TSM South Hosted VoIP Solution
TSM South introduces our newest service to make your business telecommunication easier than ever – Quorum Hosted VoIP Solution! A Network by you, for you!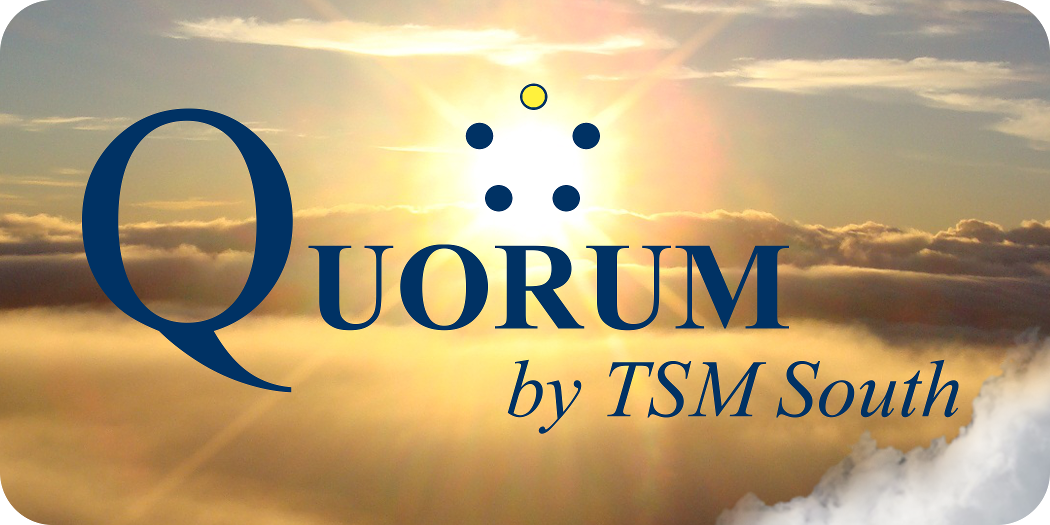 Best VoIP Services!
VoIP is more than just the wave of the future. VoIP (Voice Over Internet Protocol) provides the most up to date service and equipment currently on the market. Quorum connects you to a secure Virtual PBX phone system that you never have to worry about. And if you already have a PBX phone system that you love but just need a better connectivity solution, we have the expertise to make the most of your existing equipment! Quorum makes use of your internet connection to connect your office internally, to your other locations, or even to home offices.
Read on for more information, or Click Here for a Presentation on Quorum by TSM South!
Instantly Improve your Bottom Line
Significantly reduce your monthly phone bill using your existing internet connection
All the benefits of a top of the line PBX phone system without the high cost of equipment
Simplify your Life
Easy installation – All you need is an internet connection that can handle your voice and data needs (we can certainly help you with your bandwidth needs!), a router, and some spiffy new IP phones
Keep your Numbers! – we will help you port your existing business numbers and set up your Direct Dial numbers (Learn more)
Features- Quorum is easy to use with the best available features to keep your business looking professional and running efficiently (Learn more)
Stay on the Leading Edge of Technology
Automatic updates – With Quorum you are assured to have the newest applications as they come to market. no more software upgrades that need to be bought or scheduled. With the Quorum Virtual PBX, all updates are managed automatically, leaving more time for you to manage your business
We have your back(up!) – Quorum back up services for hosted and PBX programming, as well as call re-routing when needed (Learn More)
Outstanding Call Quality ensured by the best technology (Learn More)
See The latest in VoIP phone equipment (click Here)
The Right Solution for your Business
Out tailored business plans for small to medium sized firms offer you the technology and dependability at a price that will fit perfectly in to your budget.
The possibilities are endless. Your business needs cutting edge telecommunications to stay ahead of the competition. Let us tailor that efficient, custom solution you have been looking for, all at a price that will save you money.