TSM South was founded in 1993 on the principle that quality products and outstanding customer service are essential to the success of the business. Accordingly, TSM South only represents manufacturers with the highest customer acceptance. Over the years, we determined that NEC Unified Solutions, Cisco and Adtran equipment have demonstrated excellent technology and high reliability.
TSM South focuses on providing superior service. As a small entrepreneurial enterprise, our close customer relations provide an inherent advantage over larger, more impersonal companies. Telecommunications are vital for every size business, and we promise to treat every customer with courtesy and respect as we work to meet their requirements.
TSM South's business philosophy is to make the customer the center of all corporate decisions. Customer satisfaction, rather than revenue and profits, is the corporate goal.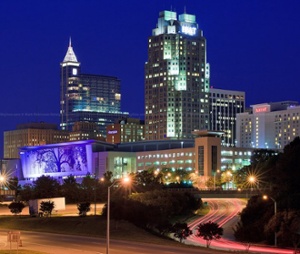 Centrally located in Raleigh, NC with offices throughout NC
The company is managed by electrical engineering graduates, and enjoys a high degree of technical depth. The company is located in North Carolina, and has installed and supports systems throughout the U.S. These systems range in size from small business systems and Local Area Networks, to enterprise-wide networked voice and data systems.
The principals of TSM South are Bob, Fred, and Marilyn Bolton.
Bob Bolton, President of TSM South, is an Electrical Engineering graduate from North Carolina State University and worked for Nortel prior to the formation of TSM South. At Nortel, Bob developed his knowledge and expertise in computer networking and telephony.
Fred Bolton managed Xerox's telecommunication services for 19 years. His responsibilities included management of Xerox's voice and data networks, the video conferencing facilities, the long distance and PBX telephone service nationwide , the Centralized Message Center service, the company PC and workstation support, the installation and support of local area networks and installation and operation of the international links that interconnected Xerox's U.S. operations to their foreign affiliates in Europe, Japan and Brazil.
Marilyn, TSM South's treasurer, has a Master's Degree in Education. An instrument rated private pilot, Marilyn was treasurer and member of the Board of Directors of the Rochester Pilot's Association. Together, Bob, Fred and Marilyn have more than 75 years of telecommunications, computer technology and business management experience.